Sanzonate Aquaflow Midi produces ready-to-use nanobubble aqueous ozone (NAO) 3 l/min without limitation. Unique NAO is efficient in removing dirt and the disinfecting ability remains throughout the whole day. Implementation of NAO is easy, all you need is cold water and an electrical connection for the device.
Safe and chemical-free cleanliness
Ecological and chemical-free aqueous ozone will not burden the body or the environment. Sanitizing and disinfecting different surfaces with NAO remarkably decreases the number of microbes and infection risks in the premises.
NAO is safe in food contact, and it improves the shelf life of food products.
Applications include restaurants, care-and service points, and other smaller business premises.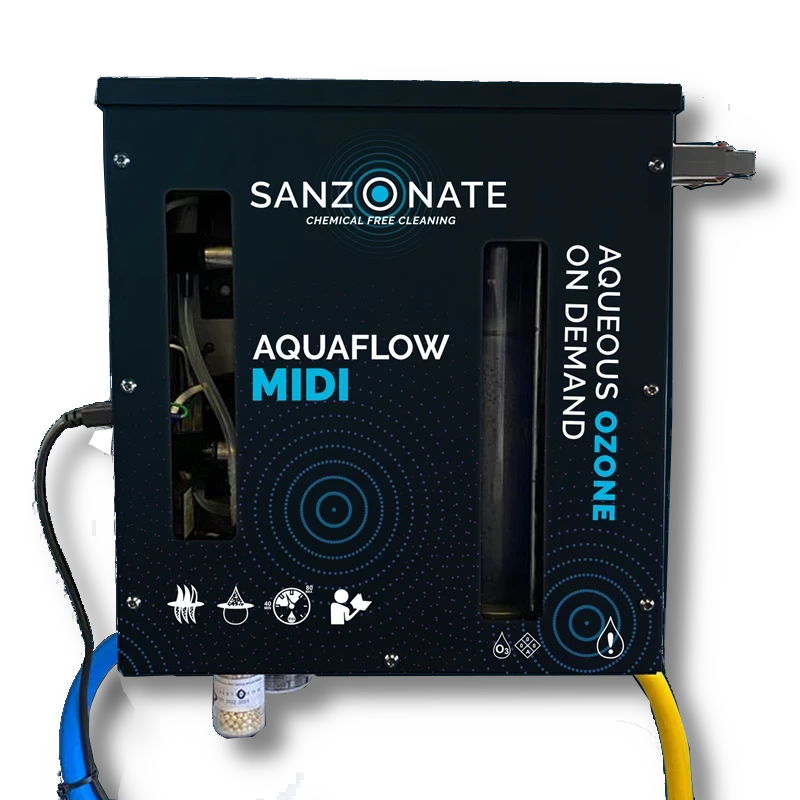 Sanzonate Aquaflow Midi
Technical Specifications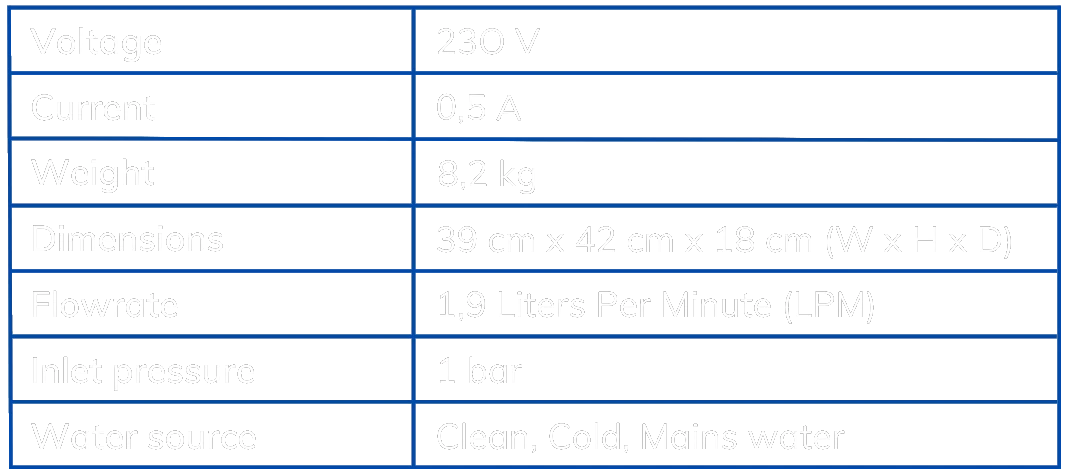 Interessiert?
Kontaktieren Sie uns und wir erzählen Ihnen mehr.