Nanoboost™ – Oxygen Nanobubble Generator
The Nanoboost device increases the amount of oxygen in the irrigation water and makes the plants stronger. The amount of oxygen in the water is increased through nanobubbles.
EOD Nanoboost device adds substantial amounts of oxygen to the water. Part of the produced oxygen dissolves in the water, temporarily supersaturating it. Most of the oxygen is stored as a gas in the nanobubbles, which maintain the high oxygen content of the water.
The compact and easy-to-use Nanoboost increases the oxygen reserves of irrigation water in an energy-efficient way. Nanoboost™ harvests the needed oxygen from the surrounding air with a molecular sieve. The oxygen (93 %) is stored as nanobubbles into water with a gas-liquid -contactor. For example, the model 7371 improves the water oxygen conternt by about 11 g/min, 60 % of which is stored into nanobubbles.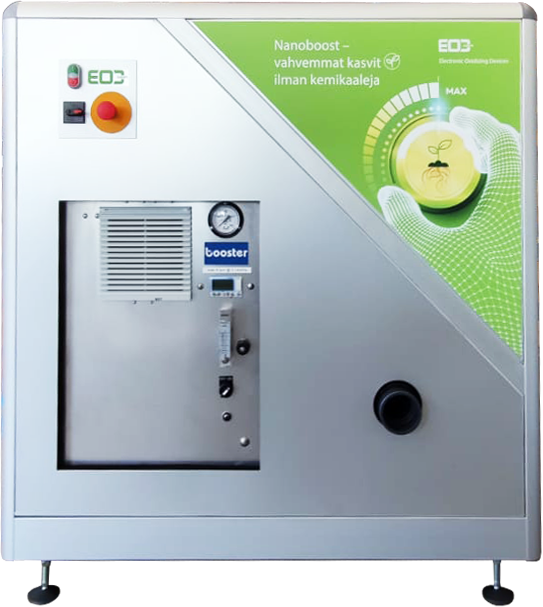 Capacity
water treatment 9-18 m³/h ja 20-45 m³/h
oxygen feed 8 l/min ja 16 l/min
Device properties
Suitable for oxidizing all types of water
Easily integrated into existing irrigation systems
Can be connected to remote control, automation and data collection systems
Environmental requirements
Covered space
Humidity 15 – 75%
Temperature 5 – 40 °C
Inlet water pressure 1.4 bar with standard device, max 3.5 bar with additional feature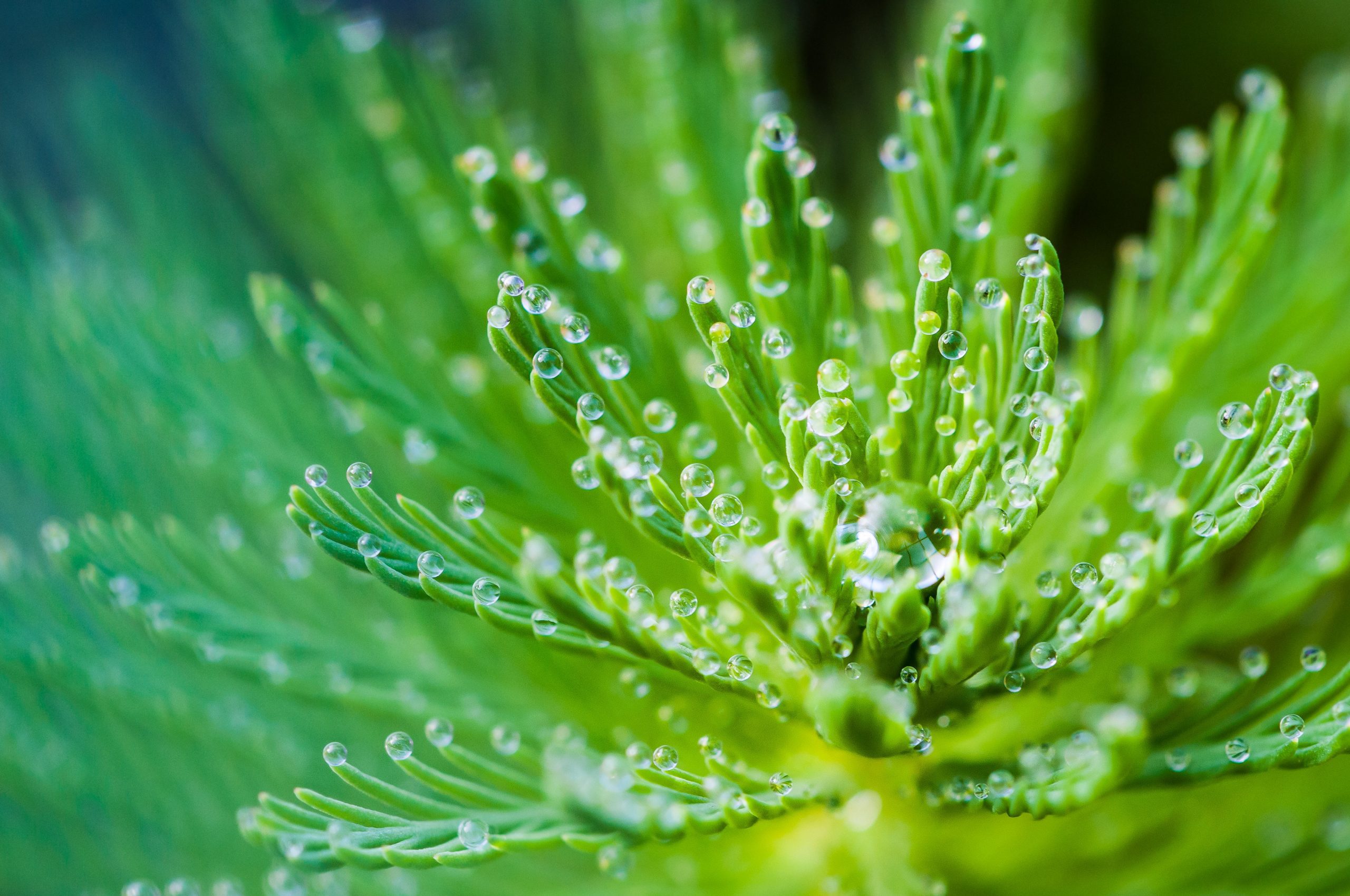 Adding oxygen to the water promotes root growth, improves plants' stress tolerance and immune system, and enhances the absorption of nutrients.
High oxygen content of water decreases pathogen and biofilm growth, improve water quality, and promotes the growth of organisms that benefit from oxygen. Also, the physical properties of the nanobubbles intensify water treatment processes and specifically convey nutrients to plant roots.
Read here more about effects of oxygen to plant health.
Interessiert?
Kontaktieren Sie uns und wir erzählen Ihnen mehr.